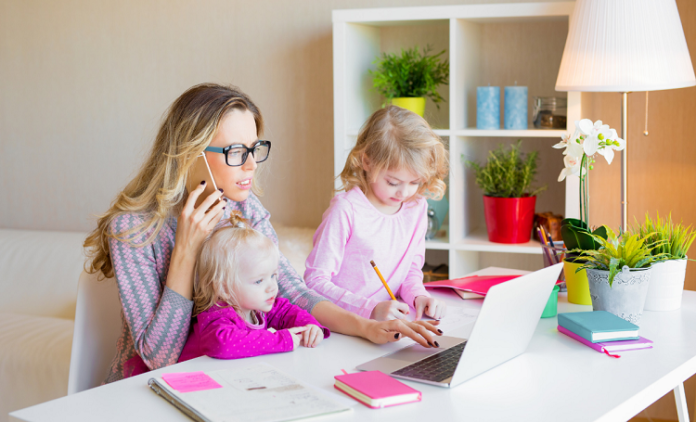 Working from home definitely has its perks. However, there is a fair amount of bad that comes with the good. Unfortunately, when we embark on the freelance lifestyle, we aren't always aware of the potential roadblocks that will confront us.
If you have been struggling to stay afloat – mentally, financially and professionally – here are some tips to get you back on track.
To Increase Productivity
Set a Work Schedule
You might have started working as an independent contractor to get away from the rigorous 9-5 lifestyle, but an established work schedule is beneficial – for two reasons.
First, by scheduling a time to work, you are guaranteed to focus 100% on the task at hand. For example, Suzie needs to go to the doctor. The doctor's office has an appointment available at 9am and 3pm. If you don't have a set work schedule, you might snap up the 9am slot. Then, when you get home, you get distracted by other things and you never make it to the "office."
On the other hand, if you have a set time to work, say 7am to 1pm, you can easily take the 3pm appointment. Suzie gets her meds and you get something accomplished.
The second reason a work schedule is important is because it helps you unplug. It is easy to get sucked into the habit of being available to work any time, any day. This is very dangerous. Sure, the computer and assignments are always there. And if you don't set rules about when you can and cannot attend to them, you might end up working more than you want. Then, you family, household and personal life will suffer.
Choose a Place to Work
With today's technological advancements, you can technically work from anywhere – your home office, the sofa, even the beach. But should you work in all those locations?
Designate a certain place to work. Then when it is time to work, minimize all distractions. Make sure the kids understand that when Mommy is in her office working, she isn't to be disrupted.
If you can't minimize distractions at home, maybe you need to take your work outside the house. Visit a local coffee shop for a few hours. Go to the library. Just make sure you have a designated area where you feel comfortable working. This will help get your mind into work mode.
To Maintain Your Mental Health
Become an Extrovert
Working from home definitely has its perks. However, it comes with a few drawbacks too. For example, the only people in the near vicinity to gossip with at the water cooler are your kids.
Without adult interactions and intelligent conversations, you can quickly become burned out with the work-at-home lifestyle. Therefore, it is important to look for opportunities to connect with others.
Maybe you ask your client to meet in person rather than conduct a video conference. If you are a virtual employee for a larger company, ask your boss to meet you for a business lunch. At the very least, pick up the phone rather than send an email.
Network, network, network!
Working from home can easily seem like you exist in a vacuum. You might get tunnel vision on the projects you are working on and forget there are other things going on out in the real work.
Take every opportunity you can to network. Meet other people in the business. Read blogs and leave comments. Join forums. Be active in online communities. Look for other people in your industry on LinkedIn. Join the chamber of commerce.
To Uphold Your Business's Success
Get Tech Savvy
When you work for a big company, all you have to do is pick up the phone and call the IT department when your computer starts acting funky. It doesn't matter if the problem is big or small, someone else will know how to fix it.
When you work from home, you might need to become your own IT department. Waiting for someone to come fix your equipment could mean you lose valuable hours in the day – and your income. Additionally, it could cost you an arm and a leg to fix the problem – even if it is minor.
Take online classes. Have a computer tech give you some basic lessons. Learn to troubleshoot on your own.
Know the Financial Setbacks that could Sink your Business
If you worked for an established company in the past, you are probably accustomed to getting a W2 at the end of the year, making the tax filing process a snap. When you work independently, the tax world becomes infinitely more stressful.
Talk to a tax specialist. Get to know about deductions, deadlines, and tax filing expectations. Generally, an independent contractor must file taxes quarterly – not just once a year. If you wait until April 15, there might be a big fine waiting for you.
Another potential pitfall is chargebacks. Chargebacks can quickly sink your business if you aren't careful. Lost profits and fines will quickly add up. If you encounter chargebacks, it might be beneficial to hire a professional – a chargeback analyst. That way, you can simply pass off the responsibility and the chargeback manager can handle the financial headache!
Be a Marketing Specialist
When you work from home, you are also responsible for your own marketing. If you don't get your name out there, you won't get new clients – and you won't get a paycheck.
Get to know the marketing essentials. Learn how to design an effective website. Have a firm understanding of SEO.
If you work from home and have recently become disenchanted with the process, don't despair. By implementing a few of these tips Sunny isles Beach Luxury Condos, you can restore your mental health, productivity and business's success.