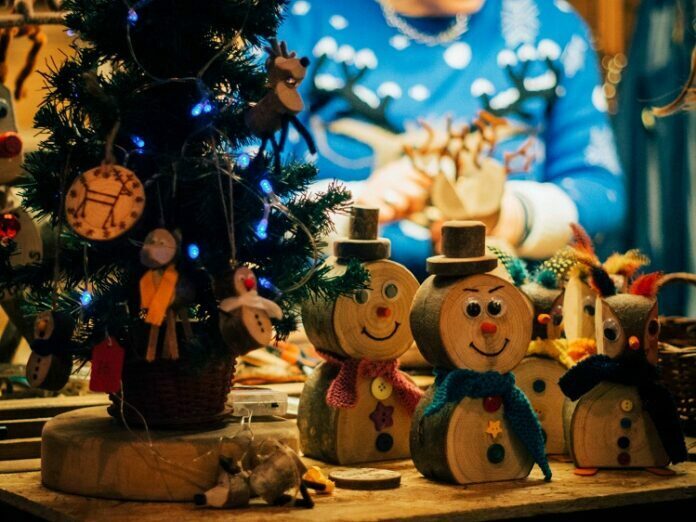 Christmas is one of the busiest times of the year for most retailers so if you own a store, it is very likely that you want to market your brand well over the winter months. This will help to attract new customers to your store, boosting overall sales and in-store engagement. But how can you market your store specifically for Christmas?
Here are three Christmas marketing tips to help brands and retailers boost their sales.

Create an experience

Online shopping is quick and easy – but in-store shopping provides customers with a more memorable, interactive experience. For this reason, you should try to create a festive, fun experience in your store. You can do this in a variety of ways; you could include free perks in-store, such as free nibbles or gift-cards. You can also use sound and smell to create a festive experience; you can play pleasant Christmas music, and you could invest in a Christmassy scent, such as cinnamon. This will create a nice vibe in your store but make sure the music isn't too loud, as research has found that this makes people shop quickly, so they are less likely to buy things – http://www.dailymail.co.uk/femail/article-3620719/Why-High-Street-shops-NOISY-M-S-bans-Muzak-test-shows-stores-nearly-deafening-nightclubs.html.
If you want to use in store media in your shop to boost sales, head to https://moodmedia.co.uk/in-store-music-for-business/ for more information.
Don't be too cheesy
Lots of retailers use emotional advertising at Christmas, and it was very effective a few years ago but now there are so many emotional adverts that they often seem cheesy. If you want to create an appealing advert for your store, focus on why and how people shop at Christmas. Maybe highlight how affordable your brand is, or discuss the stresses of shopping at Christmas (and how your brand can help to reduce that stress).
Count down the days

If you want your marketing campaign to be effective it can be useful to structure the campaign around the days. For instance, in the last few days, it can be useful to have a shop layout that encourages easy decisions and quick purchases. This is because a shopper's needs change as the days pass. At the beginning of the month it is likely they are more relaxed and willing to peruse, but in the last few days they are probably in a mad rush!