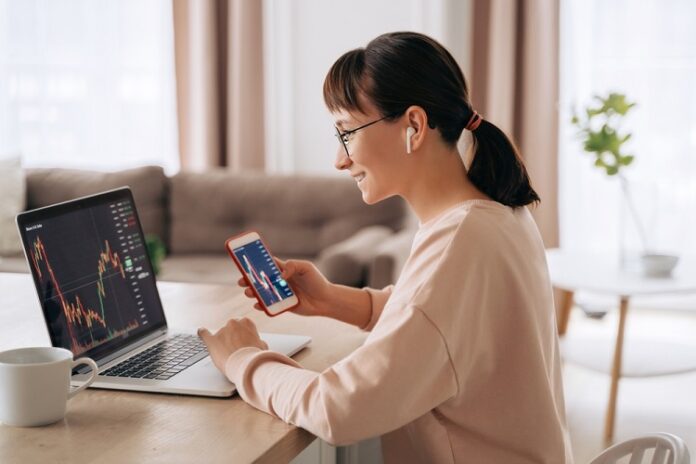 ADSS' licenses and regulations
Traders will be very pleased to know that ADSS is an extremely well-regulated and trustworthy brokerage firm. The investment firm holds licenses from financial regulators in all the regions which it operates in. This includes places such as the UAE, where ADSS is regulated by the Securities and Commodities Authority (SCA). The Department of Economic Development of Abu Dhabi also regulates the brokerage firm. In the UK, ADSS is instead authorized and licensed by the Financial Conduct Authority (FCA).
Right now, ADSS prides itself on being the largest forex broker in the Middle East and North Africa (MENA) regions and often services clients through its own multi-asset and multi-currency trading technology. It also services clients through a partnership with the popular industry giant MetaTrader 4 (MT4).
ADSS trading platform
ADSS' trading platform is a program that was developed in-house. It offers a highly impressive trading environment with a straightforward experience and a user-friendly interface. The trading platform provides features and tools such as charting tools, technical indicators, and customisable watchlists. Traders also have the ability to access real-time economic data and market news, with information from multiple sources of regional liquidity.
MT4
Aside from using ADSS' own bespoke and in-house trading platform, traders can also make use of MT4, whether by using a demo or live account. When it comes to MT4, it is generally known in the trading community as a reliable and standard platform, especially for those looking to trade currencies. With a low minimum deposit of $100, traders with live accounts can enjoy live trading alongside competitive CFD pricing on a wide range of financial instruments. Tools that traders can use include financial news features, market analysis, an economic calendar, as well as the Autochart plugin. This means traders do not have to manually sift through and analyse the market price charts — this can instead be all done automatically. So, for traders who have a large and diversified portfolio, they can get all the necessary information they need in a single place, allowing them to trade efficiently.
Customer support
ADSS provides clients with one-on-one customer support with their multi-lingual specialists throughout the day, 24/5. This means that most queries and questions can be answered very easily, and the team remains patient and professional regardless of the request. Traders can either contact the brokerage firm's customer support through their email, phone, or instant web chat facility. For traders who prefer using their social media accounts, they also have the option of getting in touch with ADSS through their social media platforms as well.
Fees and charges
Traders will likely be pleased to know that they will not be charged a commission when using ADSS' bespoke trading platform or the MT4 platform when they place a trade. The company also does not have any hidden fees whatsoever. Apart from the little initial investment required to create a live trading account, spreads often stay very reasonable, and traders are not subject to any hidden costs.
Educational materials
As a brokerage firm, ADSS not only focuses on providing strong trading technology to clients but also comprehensive educational insights to investors as well, so they can better improve and hone their trading skills. This is because the company believes in nurturing all types of traders, regardless of their initial skill and experience level, which shows in the brokerage firm's services. On ADSS' official website, traders can check out a bilingual glossary that helps them better understand key terms and jargon that are prevalent in the financial sector. The investment company also offers tutorials and articles for traders detailing news breakdowns, and market analysis pieces, as well as video tutorials showcasing how to use ADSS' bespoke trading platform. Again, most of the educational resources are bilingual – namely, they come in both English and Arabic, which is great for traders whose mother tongue may not be English.
Product offerings
The brokerage firm offers plenty of CFDs on various instruments such as commodities, indices, equities, crypto, and currencies, to name a few. Another thing to note is that ADSS does not charge any trade execution commissions for traders, regardless of the account tier they choose. In this trading brokers ADSS review, we take a look at some of the key products offered by the brokerage firm.
Crypto
ADSS offers CFD trading on cryptocurrencies, such as Bitcoin, Litecoin, Ethereum, and Bitcoin cash, to name a few. Leverage for these instruments varies, but the maximum leverage is 4:1.
Forex
As of now, there are over 60 currency pairs available when it comes to trading currencies with ADSS. These include major, minor and even exotic currency pairs. Traders have the ability to trade with a leverage of up to 500:1, alongside highly competitive spreads.
Indices
Index CFD trading is also offered with the brokerage firm. This means that traders can speculate on the performance of how the global markets are doing. Some indices available include the DAX, the FTSE, the S&P 500, and more. Traders can even access global indices across the US, Europe and Australasia. As of the time of writing, Index CFD traders can enjoy maximum leverage of up to 333:1.
Equities
ADSS provides a comprehensive range of equities that are available for traders to use, with a maximum leverage of up to 20:1. This means traders can gain access to global markets such as the NASDAQ, the LSE, the HKEX, and the NYSE, to name a few. Additionally, as ADSS is headquartered in the GCC, they also offer shares of popular names in the region that traders can take advantage of.
Commodities
Traders can even take part in trading commodities with CFDs or futures. The maximum leverage for those interested is 200:1. Some of the commodities on offer include agricultural and energy commodities such as UK and US crude oil, coffee, and natural gas, as well as precious and industrial metals. Commodities tend to be traded per whole tick movement.